Events and fairs
Get an overview of our events and fairs. We are looking forward to your visit!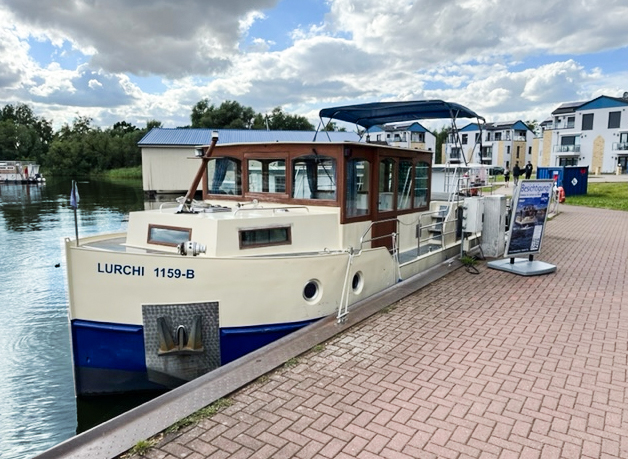 Visit one of our houseboats!
Monday to Friday from 8 am to 5 pm *
Find out what a houseboat looks like from the inside!
Free admission
Where? Marinastraße 1, 17248 Rechlin, next to the crane

* No houseboat viewing from Saturday, 16.12.2023 to Monday, 01.01.2024 inclusive.
From Easter 2024 (29.03.2024), boats will again be available for viewing daily from 8 a.m. to 5 p.m.
Berlin Travel Festival
01 - 03 December 2023
The BERLIN TRAVEL FESTIVAL will take place from December 01-03, 2023 in conjunction with BOOT& FUN BERLIN, ANGELWELT BERLIN, and AUTO CAMPING CARAVAN, on the grounds of Messe Berlin.
A ticket for all fairs is available here >>

We will also be there to show you what a boating holiday can look like.
boot Düsseldorf 2024
20 January - 28 January 2024
The time has come! The date for boot Düsseldorf 2024 is fixed! We are already looking forward to welcoming you again from 20 January - 28 January 2024.